Place Order Online
Please complete the following form if you would like pick-up or delivery service for your existing account. Once we have received your request, we will contact you by e-mail to confirm your service request. All Internet and e-mail requests for service require 24-hour advance notice prior to pick-up/delivery. If you need immediate service or you do not receive a confirmation of your request, please call (714) 549-0224.
ACCESS oneilORDER WEB PORTAL
Please use the link below if your account has already been setup:
https://rswebnet.pennrecords.com/oneilOrder/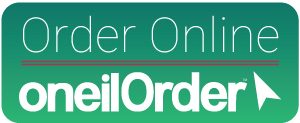 Contact customerservice@pennrecords.com to learn more about oneilOrder.
Service Schedule
Call before 3:30pm for Next Day Delivery
Call before 10:00am for Same Day Delivery
Calls after 10:00am for same day are a RUSH
Retrieval or delivery requests within 3 hrs are subject to a RUSH charge.
If your delivery/pickup request is for 15-50 boxes, please allow 1-3 days for service.