Policy – Storage Cartons
Only cartons intended for records storage will be accepted. Copy paper boxes, stationery boxes, equipment boxes will not be accepted.
Cartons must be in good condition and not
over packed.
Lids must fit securely over the carton and cannot be torn or crushed.
The lid of the box is very important.  It is not advisable to use boxes with lids that measure an inch or less in depth. These are
lightweight lids not intended to be stacked for long term storage.
Penn drivers may refuse to pick up unsuitable cartons or advise the client that a repacking charge will apply.
Penn Records Management encourages the use of PENN BOXES that are durable with lids designed to withstand crushing or collapsing when stacked. Our Penn boxes are very competitively priced lower than the office supply stores.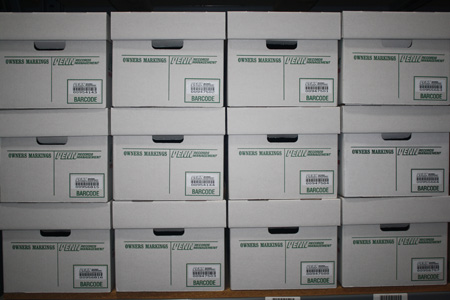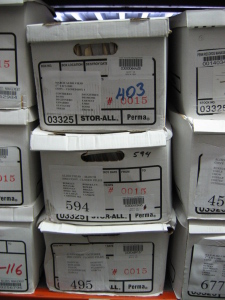 We suggest ordering quality cartons provided by Penn Records. Not using quality cartons may result in damage to your files.